Use systems to make it appearant where a team is expected to find and store which different types of information, what the states of the various information types are, and to suggest, approve, move into and retire information types as the organization learns more about which types of information are best managed in which systems.
You can view the systems for a team by navigating to the team and selecting "Systems" from the left column navigation.
Systems
After adding a system it will appear similar to this: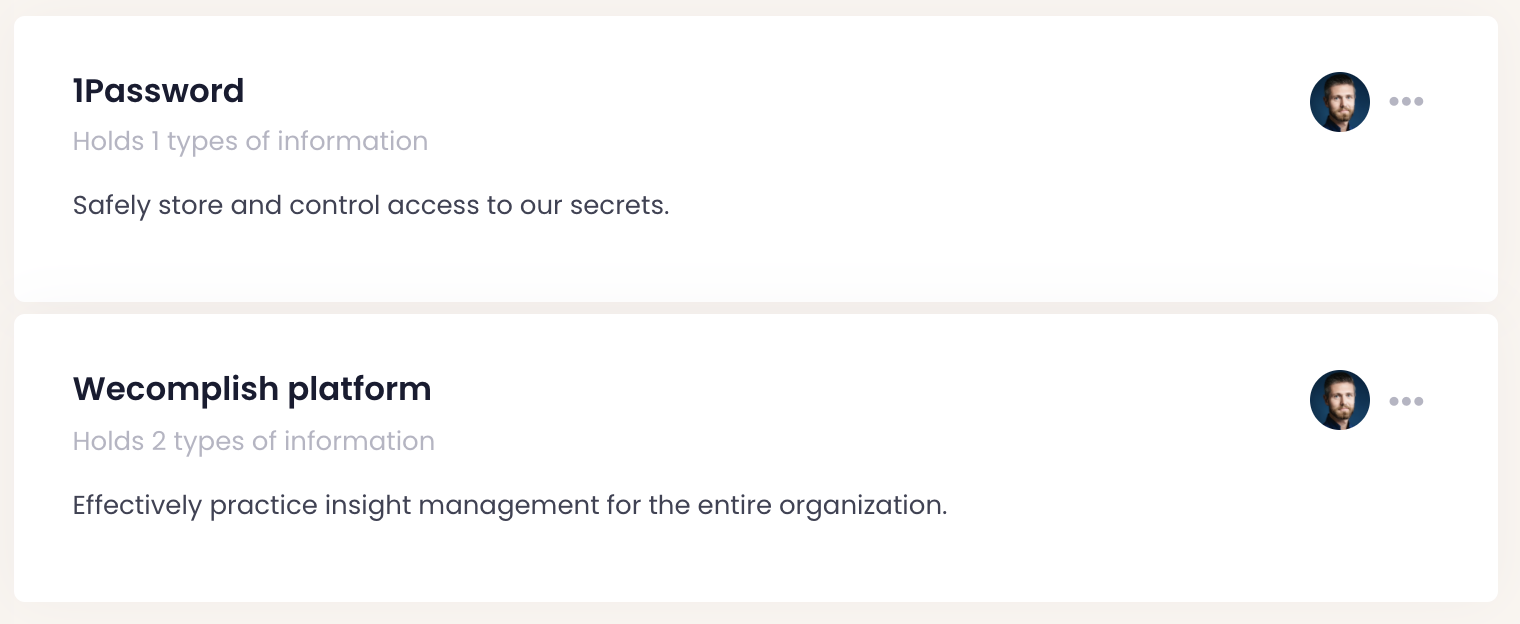 Each system card includes
The name of the system
The amount of information types the team manages in the system
The purpose of the system in the context of the team
The symbols of the system administrators
When selecting a specific system, the view will look something like this: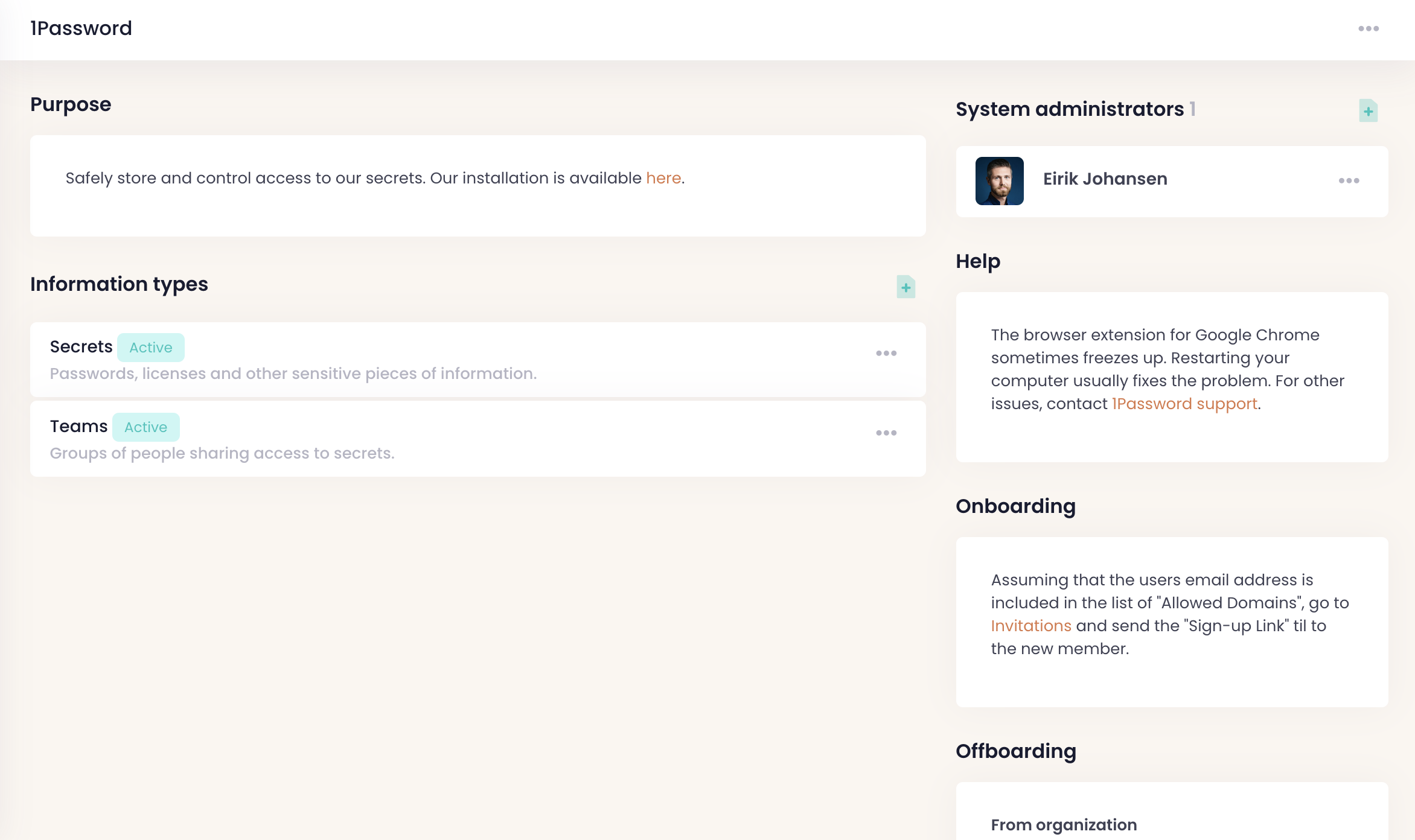 Information types
Clicking the term for an information type, the view looks something like this:

You can transition an information type between the following states:
Suggested: Someone has suggested to manage this information type in the given system.
Evaluating: Someone has begun an evaluation of the fit for managing this information type in the given system for the given team.
Rejected: We have decided, after evaluation, that the system is not a good fit for managing this information type.
Intended: Someone has made a decision that the information type should be managed in the given system.
Moving in: Soneone has started moving existing information representing the information type into the system.
Active: The team actively uses and expects to find and update the information type in the system.
Retired: The information type is no longer expected to be actively maintained in this system, but has yet to be moved out/deleted.
To signify that the state of an information type remains valid, or to validate a state selected by another person, select the "Validate current state" option: