If the role assumes certains skillsets in order to comply with quality expectations and regulations, you can add skillset expectations to the role.
To add a skillset expected of a role, navigate either to the role in question and add the skillset expected:
...or navigate to the skillset in question and add the role which expects it: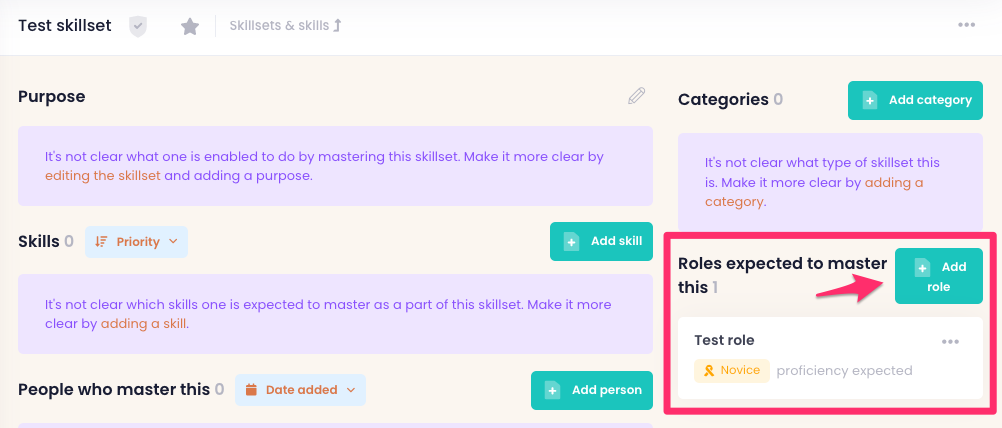 When adding a skillset expectation, you are asked to select the minimum level of proficiency expected. Hover over the question marks to get a detailed explanation of how each proficiency level is defined.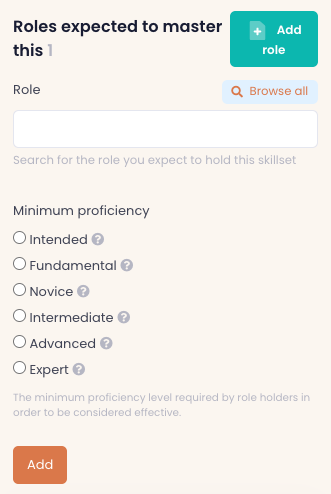 Once you are done specificing which skillset you expect of which roles, and at which level, use Skillsets with insufficient proficiency to collect information about how well someone masters a skillset and identify where people need to improve.