There are two options when you want to to add new information to the platform:
Context creation
Quick creation
Context creation
Information in the platform is mainly created via green buttons displayed in relation to information lists where the information it expected to be stored.
These buttons can generally be found in the upper right corner of list pages

...or to the right of headings representing a section where additional items can be added.

Quick creation
Quick creation allows you to create new content regardless of where in the platform you are currently located.
In order to quick create information, click the "Add information" button in the top, right corner and select the type of information you want to create. Scroll within the panel to see all the options.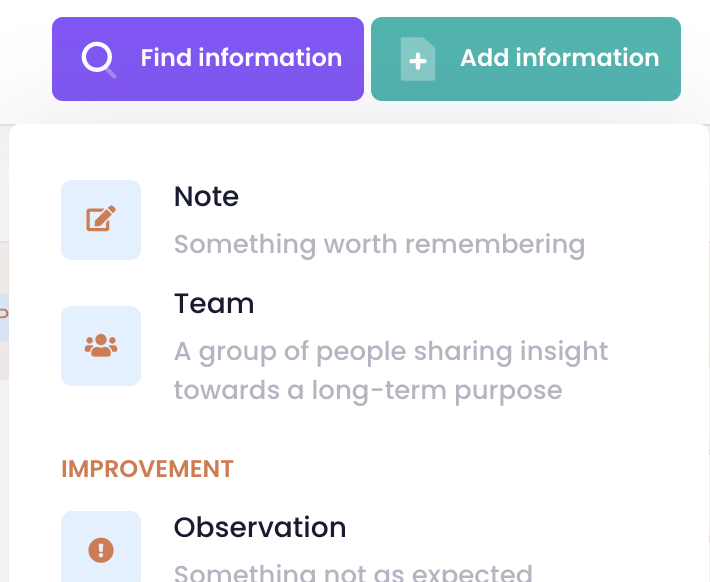 Alternatively, use the keyboard shortcuts as displayed when hovering over an information type.
The following information types are supported by quick create (keyboard shortcuts in parentheses):
Organization

Team (if you are an admin user)
Person

Evaluation
Talent development

Roles (r)
Skillsets
Programs

Priorities

Tasks (t)
Projects (p)
Objectives (g for Goal)

Obstacles

Decision
Challenge
Risk
Observations (o)

How we work


Policy
Process
Checklists (c)

What we use

Systems (i)
Vendors
Templates
Presentation

Market
Misc